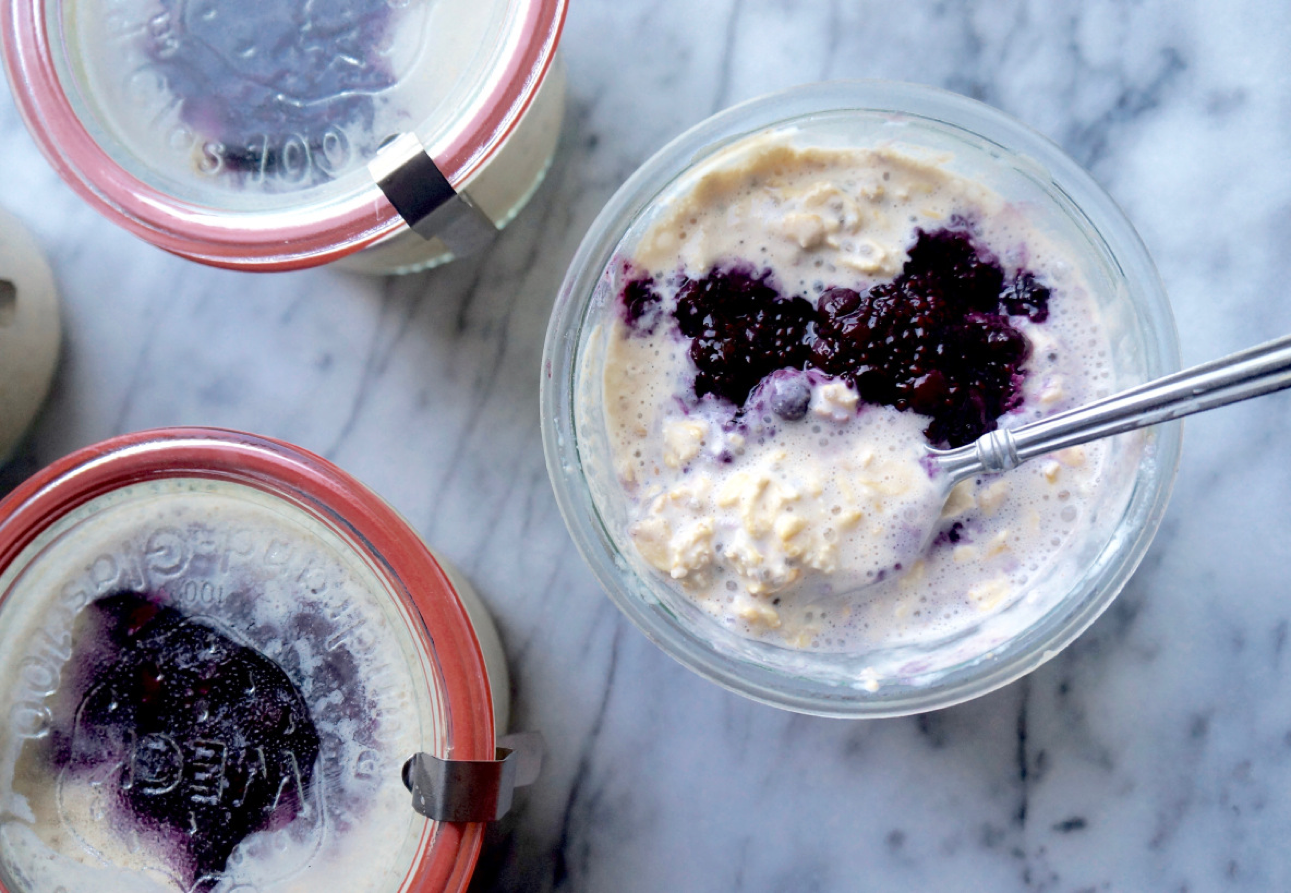 Oats are one of the most beloved whole grains – in fact, when we surveyed American consumers in 2018 [2], oats were the second most popular whole grain after whole wheat, and oatmeal was nearly the most popular whole grain food, coming in second only to whole grain bread. Despite this – or perhaps because of it – we get lots of questions from consumers who want to understand the differences between steel-cut, old-fashioned, and instant oats. 
Consider this your FAQ guide to all things oaty:
Which oats are whole grain?
We have good news for those of you oat-lovers seeking whole grain options. Oats are almost never refined, which means that no matter which box or canister you choose at the grocery store you're pretty much guaranteed to be getting a whole grain product. Remember that a whole grain has all three of its original, edible parts – the bran layer, full of fiber and B vitamins; the germ, rich in healthy oils and other nutrients; and the starchy endosperm. When we say that a grain is refined, we mean some part of the original kernel has been removed. Often, in the case of refined flours, the germ and bran are stripped away leaving only the starchy endosperm. When it comes to oats, however, all three parts of the kernel remain regardless of the processed form you're buying them in, which is why plain oats qualify as 100% whole grain. 
Ok then, what's the difference between steel-cut oats and the instant variety? Is it a question of whether or not they're processed?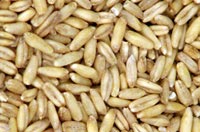 The degree to which the oat kernel has been processed turns out to be the main distinguishing feature between the various types of oats. Here's a breakdown of the most common forms of oats available to consumers:
Oat groats are fully intact oat kernels after they've been hulled and cleaned. These can be cooked much like you'd cook brown rice or wheat berries. They can take up to an hour to cook.

Steel-cut oats (sometimes referred to as Irish or Scottish oats) are oat groats that have been chopped or sliced into smaller pieces. They have a chewy texture and nutty flavor and are most commonly used in porridge. They take about 30 minutes to cook.
Old-fashioned or rolled oats are oat groats that have been steamed and flattened. They can be cooked into oatmeal, baked into breads and muffins, or roasted into granola. They take about 5-10 minutes to cook. 

Instant oats are generally made from rolled oats that have been pre-cooked, dried, and then finely chopped. This is the type of oat you find in little packets, which often just require a little boiling water to cook. 
When we talk about processed foods, we're talking about how much they have been changed from their original state in nature. Sometimes "processed foods" get a bad rap, but many people don't realize that lots of common, healthy foods are processed. Yogurt, for example, was invented long ago as a way to keep milk edible for more than a few hours before refrigeration existed. Plain yogurt, made with just milk and natural bacteria (the "good" kind), is what we consider a minimally processed food. Of course, today you can find yogurts in your grocery store that are much more heavily processed, using pectin to thicken them rather than natural fermentation, and with lots of added sugars, artificial colors and flavorings, etc. 
While almost all grains have to be separated from their hull, cleaned, and cooked before eating – all forms of processing in the strictest sense of the word – we generally consider whole grains like brown rice, steel-cut oats, and quinoa to be "unprocessed." A "lightly processed" whole grain would be something like whole grain pasta, or rolled oats, while a "heavily processed" whole grain would be something like instant oats with lots of added sugar, or a whole grain cookie.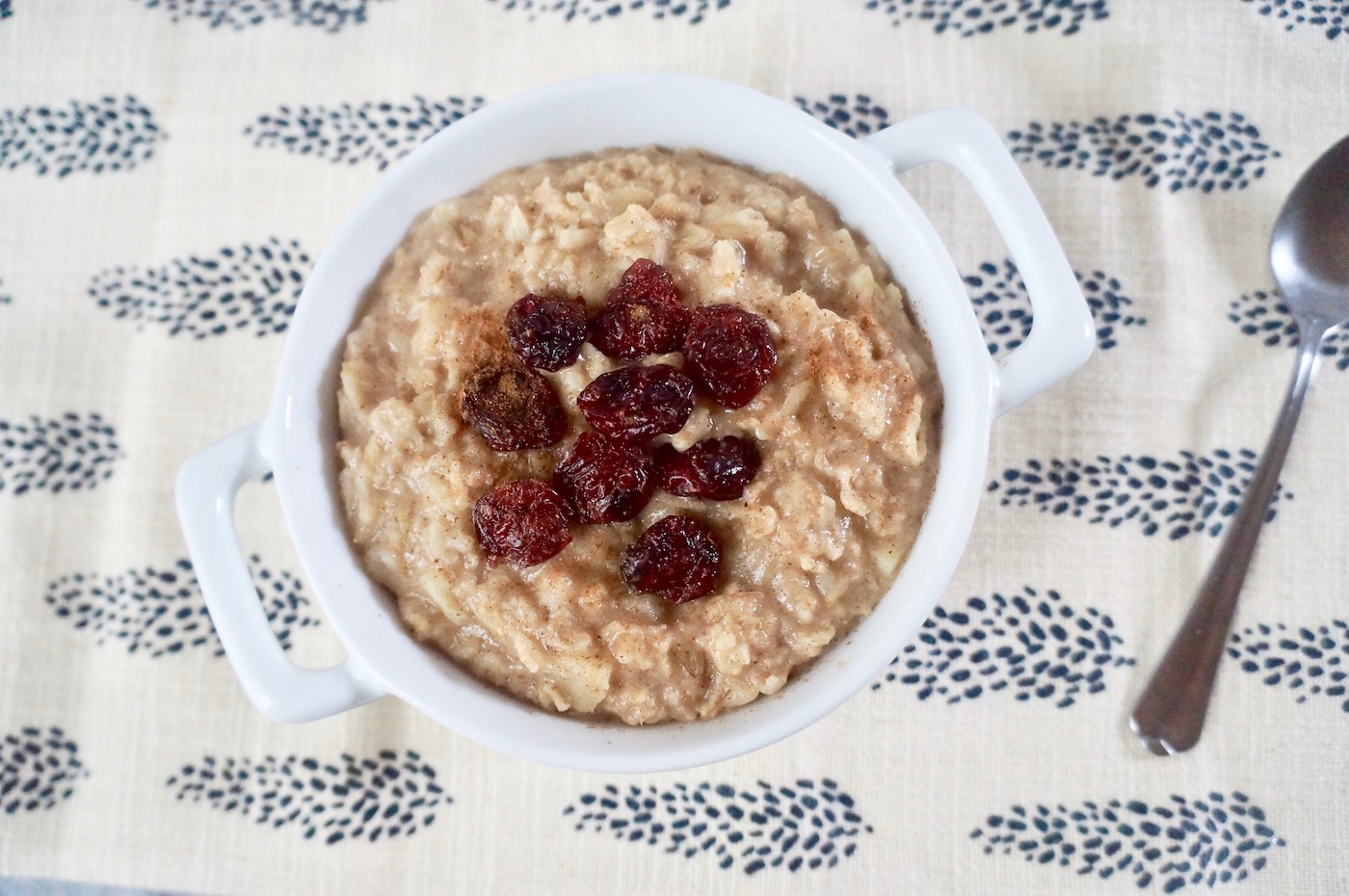 Do the different types of oat processing have an impact on nutrition or digestion?
As we mentioned before, virtually all oats are whole, so no matter which type you choose, you can be confident you're getting all the nutritional benefits of a whole grain. The nutrient content of your oats won't fluctuate from one bowl (of old-fashioned oatmeal) to the next (of instant oatmeal). That doesn't mean that our bodies will digest every bowl the same way, though.
Our bodies all need carbohydrates, but different carbohydrate choices can affect our bodies differently [4]. As carbs are digested, they get broken down into blood sugar, which acts like fuel for our bodies. Carbs that break down slowly are said to have a low Glycemic Index. These are carbs that deliver energy to you bit by bit, as you need it. Carbs that break down quickly have a high Glycemic Index – they give you a big spike in blood sugar that overloads your body, followed by a crash that can leave you feel hungry and tired. In the world of grains, generally the more processed a grain is (whether it's whole or not) the more likely it is to cause a blood sugar spike. 
In 2015, researchers from Quaker Oats [5] tested the Glycemic Index of 72 oat products to understand how different types of oats affect blood sugar. They found that steel-cut oatmeal, large rolled oats, muesli, and granola produced a significantly lower glycemic response than quick-cooking and instant oatmeal. The scientists concluded that "smaller particle size and increased starch gelatinization appear to increase the glycemic response."
We hope you're feeling inspired to cook up a comforting pot of your favorite oats! Check out our recipes [6] for some great, flavorful ideas. (Caroline)
Intro
We hear from a lot of consumers who want to understand the differences between steel-cut, old-fashioned, and instant oats. Consider this your FAQ guide to all things oaty!