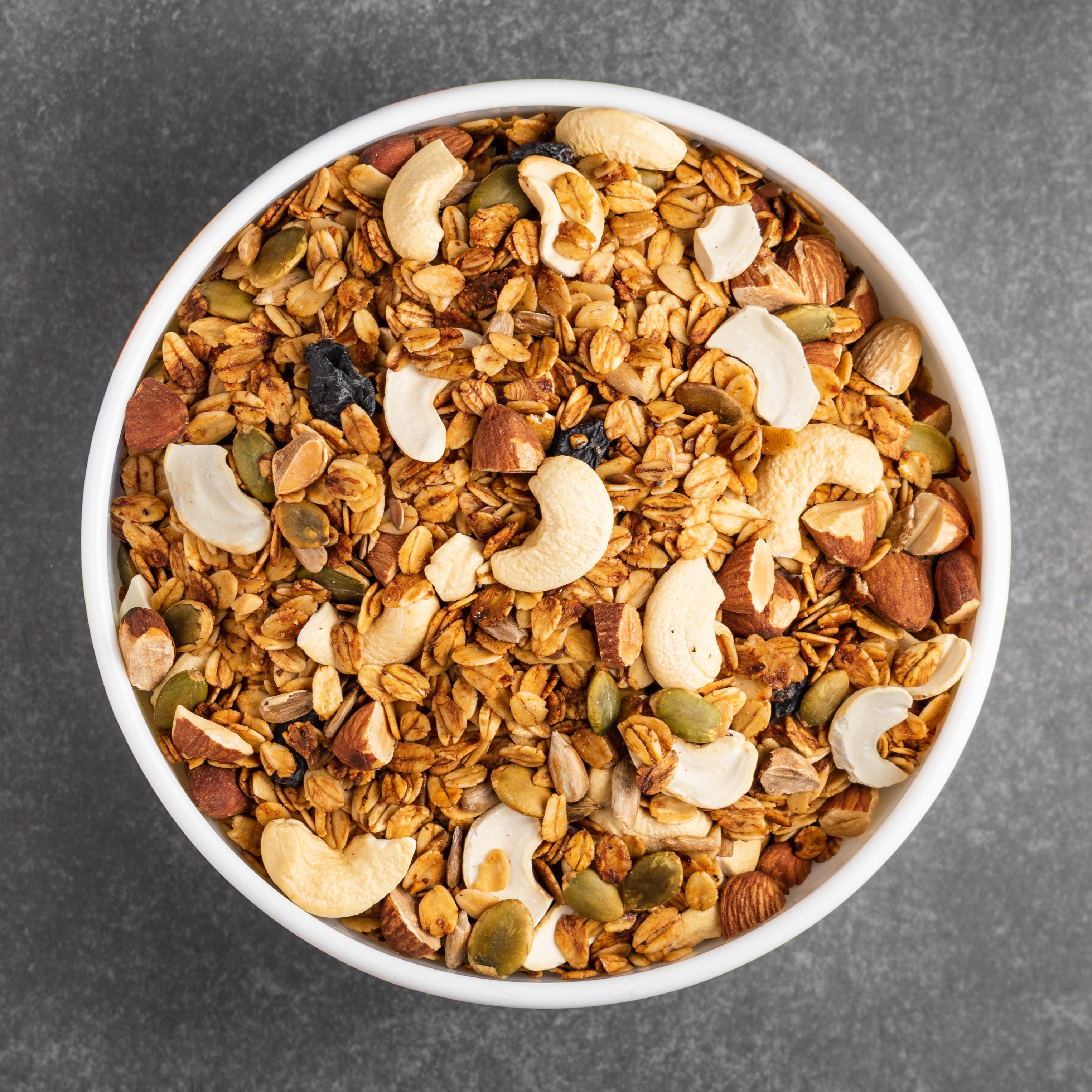 If you've ever wondered about the difference between grams of fiber and grams of whole grain in a product, you're certainly not alone – this is a very common source of confusion, even among health and medical professionals. We frequently hear from people who want to know why the whole grain grams listed on the Whole Grain Stamp (or elsewhere on a product's packaging) don't match up with the grams of fiber listed on the Nutrition Facts Panel. Have no fear! We're here to explain this difference, to help dispel the uncertainty you might feel, and to give you more confidence in your understanding of whole grain labeling! 
Let's address the confusion. Whole grains are a food group (just like fruits, or vegetables), and fiber is a nutrient (like protein, or vitamins). Just as individual fruits and vegetables contain their own unique mix of vitamins and minerals, different whole grain ingredients contain their own combination of nutrients. Fiber is a nutrient found in significant quantities in many whole grains. In fact, whole grains are a bit famous for their fiber content – it's one of the components people talk about most. But the reality is that whole grains are made up of a LOT more than fiber alone. Whole grains contain antioxidants, lignans, phytoestrogens, B vitamins, vitamin E, copper, magnesium, zinc, and much, much more. Fiber is just one component among these many parts that make up a whole grain. 
Looking back at our initial question, the reason you'll often see products with more grams of whole grain than fiber is that fiber is only one small (but significant) part of that whole grain ingredient. Rather than duplicating readily available information about a product's fiber content, the Whole Grain Stamp offers information about the product's whole grain content, which is usually otherwise unavailable to the consumer and is not included on the Nutrition Facts Panel.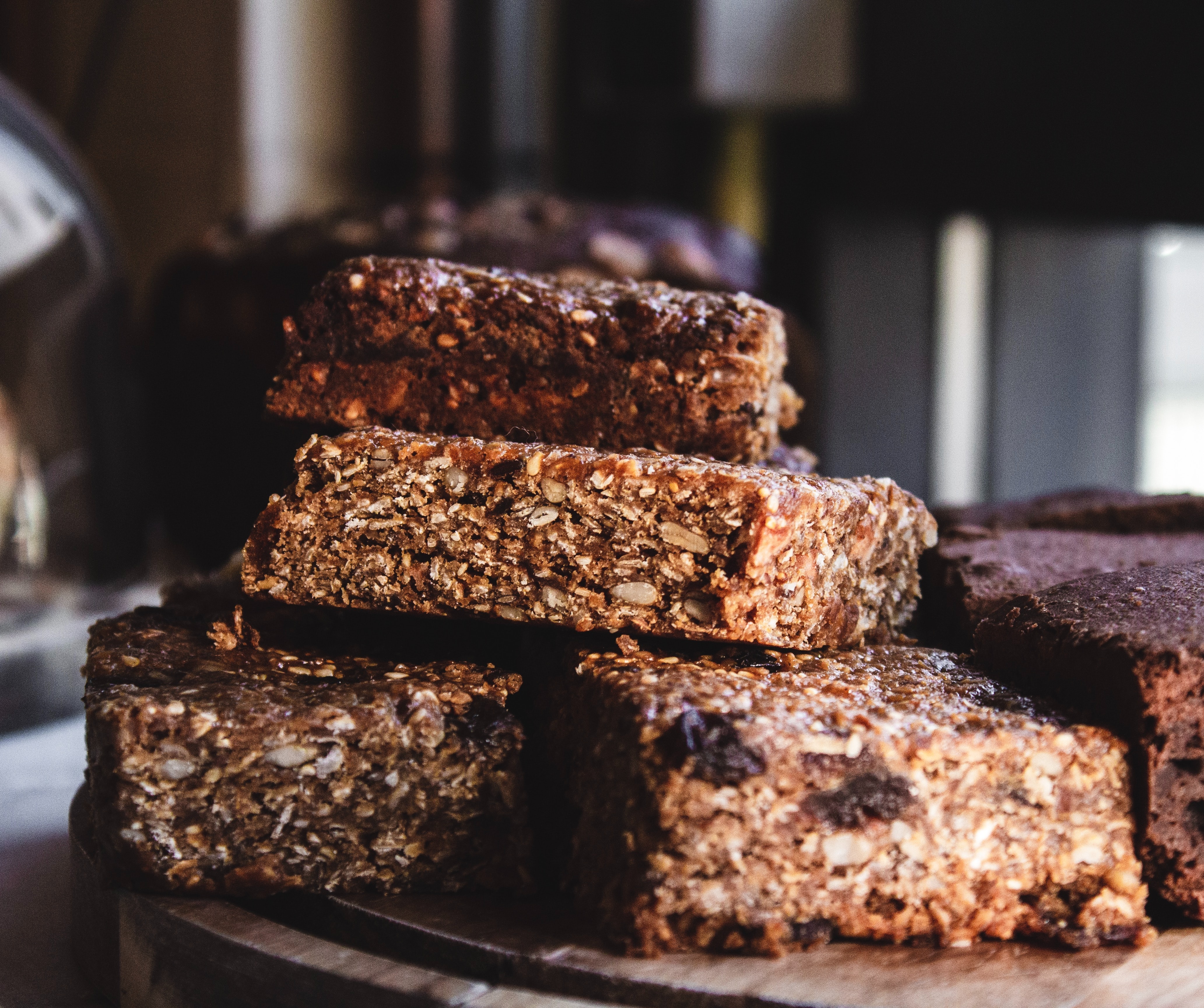 Let's look at a few examples. A product with 18g of whole wheat flour is only expected to contain about 2g of fiber. And it's important to keep in mind that the amount of fiber in different whole grain ingredients varies a lot too! Brown rice (at about 3.5% fiber) is naturally much lower in fiber than whole grain wheat (at about 10.7% fiber), which means that a product with 18g of brown rice may only contain about 0.5g fiber. Of course, we're just talking about the fiber found in the whole grain ingredients within a product. Your favorite products may have additional fiber from extra bran, resistant starch, or other high-fiber ingredients (like nuts, seeds, fruit, etc.). 
We like to remind people that not all fiber is created equal [6]. Research has shown that the fiber from whole grains may offer specific health benefits that can't be replicated by the fiber found in other foods, like fruits or vegetables. Eating a wide variety of healthy foods – including whole grains, nuts and seeds, legumes, fruits, and vegetables – is the best way to make sure you're getting all the nutrients and various types of fiber your body needs to take care of itself well. 
Curious about how your favorite whole grain stacks up? You can learn more about the fiber content of various whole grains [7] on our website. (Caroline)
To have our Oldways Whole Grains Council blog posts (and more whole grain bonus content!) delivered to your inbox, sign up for our monthly email newsletter [8], called Just Ask for Whole Grains.
Intro
If you've ever wondered about the difference between grams of fiber and grams of whole grain in a product, you're certainly not alone. Originally posted October 30, 2008, updated July 20, 2022.