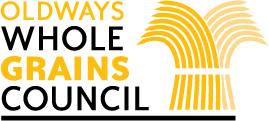 ---
Brush bread lightly with oil on both sides and grill until soft and slightly browned.
Lay pita flat on aluminum foil or parchment paper.
Heat gyro slices according to instructions, about 3 minutes.
Place the gyros meat down the middle of the pita bread.
Add 2-3 slices each of tomato, onion, and Tzatziki sauce.
Using the foil or paper as a guide, roll the sandwich into a cone shape.
Enjoy!
Ingredients:
1.5 oz Beef & Lamb Gyro Slices
2 — 6" pita bread, whole grain preferred
1 tablespoon olive oil (for griddle)
1 tomato, thinly sliced 
1 red onion, thinly sliced
2 tablespoon Greek yogurt tzatziki sauce [2]
Nutrition:
Calories: 360; Total Fat: 14g; Saturated Fat: 3g; Sodium: 590mg; Total Carbohydrate: 49g; Fiber: 2g; Sugar: 8g
Author:
Recipe and photo courtesy of Grecian Delight
Description:
Gyros are the most famous of Greek meals — a classic sandwich, with meat cut from a spit, wrapped in a pita, and topped with tzatziki (yogurt sauce). Happily, gyros are easy to make at home. Enjoy!
---
Source URL: https://wholegrainscouncil.org/recipes/athens-street-style-gyro-sandwich
Links
[1] https://wholegrainscouncil.org/grain/wheat
[2] https://wholegrainscouncil.org/recipes/tzatziki-sauce