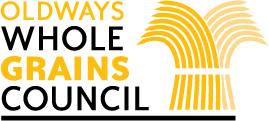 ---
Preheat oven to 350°F.
Lightly spoon flours into dry measuring cups; level with a knife. Combine the flours, salt, baking soda, baking powder and cinnamon, stirring with a whisk.
Place sugar and butter in a large bowl; beat with a mixer on medium-high speed until well blended, about 3 minutes.
Add the egg, beating until blended, Add the banana and vanilla, beating until blended. Beat in the water.
Add flour mixture to sugar mixture; beat at low speed just until blended. Stir in chocolate chips. Spoon batter into an 9-inch loaf pan coated with cooking spray.
Bake at 350°F for 50 minutes or until a wooden pick inserted in center comes out clean. Cool 10 minutes in pan on a wire rack; remove from pan. Cool completely on wire rack.
Ingredients:
1 cup teff flour
½ cup whole wheat flour
½ cup all-purpose flour
½ teaspoon salt
½ teaspoon baking soda
½ teaspoon baking powder
½ teaspoon ground cinnamon
1 cup granulated sugar
5 tablespoons butter, softened
1 large egg, lightly beaten
1 cup mashed ripe banana (about 2 medium)
½ teaspoon vanilla extract
¼ cup water
1 cup semi-sweet chocolate chips
Nutrition:
Calories: 170, Total Fat: 6g, Saturated Fat: 3.5g, Sodium: 95mg, Carbohydrate: 27g, Fiber: 2g, Total Sugars: 15g (Added Sugar: 15g), Protein: 2g
Dietary choice:
Vegetarian
Description:
Teff adds a special twist to this classic banana bread. You can substitute nuts for the chocolate bits if you prefer.
---
Source URL: https://wholegrainscouncil.org/recipes/banana-bread-teff-and-chocolate
Links
[1] https://wholegrainscouncil.org/grain/teff
[2] https://wholegrainscouncil.org/grain/wheat
[3] http://kathrynconrad.webs.com/