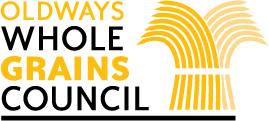 ---
Heat a large skillet over medium-low heat, then add the oil to coat the pan. Add the onion and poblano pepper and cook, stirring occasionally, until the onions begin to turn golden in color, about 10 minutes. Add the tomato paste, salt, and pepper, and stir to coat. Remove onion mixture from heat and set aside.
While the onions are cooking, put the black beans in a medium mixing bowl, add the chili powder, and mash with a fork or a potato masher until the beans are broken up into a thick, chunky mixture, but are not completely pureed smooth.
Rather than building the quesadillas by placing one flattened tortilla on top of another, we prefer to take more of a calzone or empanada style approach, by folding a tortilla over into a half-moon shape. With one side "sealed," it makes flipping the quesadillas much easier. To assemble the quesadillas, lay out a tortilla and sprinkle one half of the tortilla with 1 tablespoon cheese, then layer on 2 tablespoons of the bean mixture and 2 tablespoons of the onion mixture, keeping all of the fillings contained on one half of the flat tortilla. Sprinkle 1 tablespoon of the cheese on top of the onions, then fold the tortilla in half. Repeat for the remaining 7 tortillas.
Heat a large skillet over low heat and place the assembled quesadilla pockets in the skillet. We can typically fit 2 quesadilla pockets per skillet, and sometimes like to have multiple skillets heating up at the same time so that all of the quesadillas can be ready at once. Heat for about 4 minutes on each side, until cheese begins to melt. 
Ingredients:
1 tablespoon olive oil
1 onion, thinly sliced
2 poblano peppers, stems and seeds removed, chopped into strips
1 tablespoon tomato paste
⅛ teaspoon salt
⅛ teaspoon pepper
1 (15-ounce) can black beans, no-salt-added, drained and rinsed
1 teaspoon chili powder
8 whole wheat tortillas
1 cup shredded Jack cheese
Yield:
8 quesadilla pockets (4 servings total)
Nutrition:
Nutrition Information (per 2 quesadilla pockets): Calories: 510, Total Fat: 17g, Saturated Fat: 8g, Sodium: 560mg, Carbohydrate: 68g, Fiber: 6g, Total Sugar: 9g (Added Sugar: 0g), Protein: 21g
Author:
An Oldways recipe
Diet:
Vegetarian & Vegan Diet
Dietary choice:
Vegetarian
Description:
Quesadillas are one of those crowd-pleasing dishes that satisfy adults and kids alike. We remove the seeds from the poblano peppers to cut down on the spiciness. However, if you are extra sensitive to spice/heat, feel free to substitute green bell peppers instead.
Serving Size:
2 quesadilla pockets
---
Source URL: https://wholegrainscouncil.org/recipes/black-bean-and-poblano-quesadillas-caramelized-onions
Links
[1] https://wholegrainscouncil.org/grain/wheat