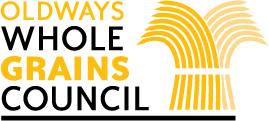 ---
Preheat the oven or toaster oven to 350. Dice the slice of bread into small cubes and drizzle with the olive oil. Spread the bread cubes out onto a baking sheet and bake until golden and crispy, about 7 minutes.
To prepare the eggs, crack the eggs into two individual small bowls or ramekins.
In a medium to large pot, bring water to a simmer, where the edges are bubbling but it's not quite a full boil.
Add the vinegar and swirl the water in one direction, then immediately (and gently!) pour one of the eggs from the bowl into the water in the center of the "whirlpool," and let cook until the white becomes opaque, and egg reaches desired level of doneness (about 4 minutes).
With a slotted spoon, gently remove the poached egg and set on a paper towel. Repeat with the next egg.
In a large mixing bowl, toss together the lettuce and the avocado so that the avocado coats the leaves and becomes a dressing of sorts. Add the croutons and toss gently to combine.
Divide the salad into two bowls, then top each bowl with torn pieces of prosciutto and a poached egg. Season with salt and pepper to taste.
Ingredients:
1 slice whole grain bread
2 teaspoons olive oil
2 eggs
1 teaspoon white vinegar (or any vinegar)
2 ounces spring mix lettuce
1 avocado, cubed
2 (½-ounce) slices prosciutto, torn into pieces
salt and pepper, to taste
Author:
An Oldways recipe, courtesy of Kelly Toups
Description:
A salad for breakfast? Why not! If you want to get the veggies in at your morning meal, and mix things up from an omelet or frittata, give this breakfast salad a try. 
---
Source URL: https://wholegrainscouncil.org/recipes/breakfast-salad
Links
[1] https://wholegrainscouncil.org/grain/wheat