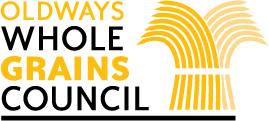 ---
For the Sauce:
In a medium saucepan mix the berries, sugar, and lemon juice.
Heat over medium heat, stirring constantly, until it comes to a boil. The sauce will thicken as it stands.
For the Pancakes:
Preheat the oven to 200°F.
Mix the flour, wheat germ, sugar, baking powder, baking soda, and salt in a large bowl.
Mix the buttermilk, oil, and egg yolks in a cup.
Beat the egg whites to stiff peaks, using an electric mixer.
Mix the yolk mixture into the dry ingredients just until moistened, then fold in the whites.
Heat a nonstick skillet or griddle over medium heat until hot. Lightly grease the griddle with spray vegetable oil or butter, and then drop ⅓-cup portions of batter on the griddle, spreading them a bit if thick.
Drop fruit onto the pancakes, and press it down. Reduce the heat to medium-low. Cook until bubbly, turn, and cook for a couple minutes more.
Transfer to an oven-safe platter and hold in the oven until all of the pancakes are done. Serve the pancakes topped with yogurt and the blueberry sauce.
Ingredients:
For the Pancakes
1 cup whole wheat pastry flour
½ cup wheat germ
¼ cup sugar
1 teaspoon baking powder
½ teaspoon baking soda
¼ teaspoon salt
1 ¼ cups buttermilk
¼ cup canola oil
2 large eggs, separated
2 cups sliced banana, berries, or raisins
2 cups low-fat vanilla yogurt
For the Sauce
2 cups blueberries, fresh or frozen
¼ cup sugar
1 tablespoon lemon juice
Nutrition:
Calories: 240 , Total Fat: 7 g, (Saturated Fat: 1.5 g), Sodium: 200 mg, Carbohydrate: 38 g, Fiber: 4 g, Protein: 7 g.
Dietary choice:
Vegetarian
Description:
The nutty, sweet presence of wheat germ makes these pancakes special. Wheat germ is rich in the essential fats that make wheat so healthy, so buy raw wheat germ and keep it in the refrigerator or freezer.
---
Source URL: https://wholegrainscouncil.org/recipes/buttermilk-wheat-germ-pancakes-yogurt-and-berry-sauce
Links
[1] https://wholegrainscouncil.org/grain/wheat
[2] http://www.robinasbell.com/
[3] http://www.amazon.com/exec/obidos/ASIN/081185647X/oldwayspreservat/103-1446448-4127826