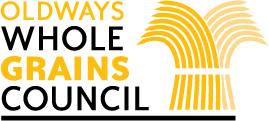 ---
In a food processor, pulse together edamame, peas, tahini, 1 tablespoon olive oil, lemon juice, garlic, and mint until smooth and combined. Divide the edamame "hummus" between the two tortillas.
Place a skillet with the remaining olive oil over medium heat. Once hot, break the eggs into the skillet and cook slowly until the whites are set. Place eggs on top of the tortillas. Optional: garnish with additional edamame, peas, and mint. Serve immediately. 
Ingredients:
½ cup edamame, cooked
½ cup sweet peas, cooked
2 tablespoons tahini
1 tablespoon plus 2 teaspoons extra virgin olive oil, divided
1 tablespoon lemon juice
1 clove garlic, minced
2 tablespoons mint, chopped 
2 whole wheat tortillas
2 large eggs
Nutrition:
Calories: 460, Total Fat: 30g, Saturated Fat: 6g, Sodium: 400mg, Carbohydrate: 34g, Fiber: 5g, Protein: 20g
Diet:
Mediterranean DietVegetarian & Vegan Diet
Dietary choice:
Vegetarian
Description:
This fun breakfast recipe includes instructions for making your own edamame and sweet pea hummus, a refreshing take on a classic. Spread across a whole wheat pita, it's eye-catching color contrasts beautifully with eggs on top.
---
Source URL: https://wholegrainscouncil.org/recipes/edamame-sweet-pea-and-egg-breakfast-tortillas
Links
[1] https://wholegrainscouncil.org/grain/wheat
[2] http://www.eggnutritioncenter.org/