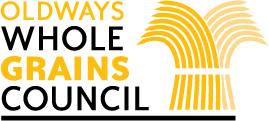 ---
Place eggs, dressing or dip, green onion, and black pepper in the food processor. Pulse until finely chopped.
Spoon into a serving bowl and top with bell peppers.
Serve on pitas with a slice of tomato.
Ingredients:
6 hard-cooked eggs, peeled
¼ cup Yogurt-Herb Dressing [2] or dip of your choice
2 tablespoons minced green onion
¼ teaspoon black pepper
¼ cup finely chopped red, yellow, and green bell peppers
6 mini whole wheat pitas
1 tomato, sliced into 6 wedges
Nutrition:
(using Yogurt-Herb Dressing): Calories: 160; Total Fat: 6g; Saturated Fat: 2g; Sodium: 240mg; Carbohydrate: 17g; Fiber: 3g; Protein: 10g
Author:
Recipe and photo courtesy of the Egg Nutrition Center
Diet:
Mediterranean DietVegetarian & Vegan Diet
Course:
Soups & Appetizers
Dietary choice:
Vegetarian
Description:
This hearty snack can help bridge the gap between lunch and dinner on nights when work, errands, or family obligations mean a later-than-usual dinner. It also makes a great appetizer for casual dinner parties.
---
Source URL: https://wholegrainscouncil.org/recipes/egg-pita-snackers
Links
[1] https://wholegrainscouncil.org/grain/wheat
[2] https://wholegrainscouncil.org/recipes/yogurt-herb-dressing