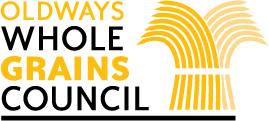 ---
Preheat the oven to 350°F and lightly oil a loaf or cake pan.
Mix the flour, baking powder and salt in one bowl. 
In another bowl, beat the sugar and eggs until fluffy. Gradually beat in the milk, and then the EVOO.
Add the wet ingredients to the dry and fold just until combined.
Bake for about 40 minutes until golden brown. Let the cake cool before serving.
Ingredients:
¾ cup extra virgin olive oil
1 ½ cups flour (preferably white whole wheat pastry flour)
2 teaspoons baking powder
1 cup granulated sugar
½ teaspoon salt
3 eggs
¼ cup milk
Nutrition:
Calories: 390, Total Fat: 22g, Saturated Fat: 3g, Sodium: 450mg, Carbohydrate: 44g, Fiber: 1g, Protein: 5g
Author:
Recipe and photo courtesy of FoodMatch [2]. 
Diet:
Mediterranean DietVegetarian & Vegan Diet
Dietary choice:
Vegetarian
Description:
You might be surprised to find that extra virgin olive oil (EVOO) is just as useful in baking as it is in cooking. It can be substituted in the place of butter to make recipes healthier and with a distinctively smooth and light flavor, as you'll see in this recipe. Add chopped pistachios and lemon zest for even more Mediterranean flavor.
---
Source URL: https://wholegrainscouncil.org/recipes/evoo-cake
Links
[1] https://wholegrainscouncil.org/grain/wheat
[2] http://www.foodmatch.com/recipes/detail/evoo-cake