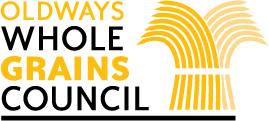 ---
In a small bowl, combine the dry ingredients. In a medium bowl, mix together wet ingredients. Using a whisk, slowly blend the dry ingredients into the liquid until mixed well and completely.
Preheat your waffle iron to medium high setting. Pour mixture into waffle iron, making sure to spread close to the sides. Cook the waffle until it almost stops steaming, or until waffle iron signals the waffle is done.
Ingredients:
1 ½ cups yogurt, nonfat
1 large egg
1 tsp vanilla extract
¼ cup vegetable oil
½ cup whole corn flour
¼ cup whole wheat flour
¼ cup brown flaxseeds meal
½ tsp sea salt
½ tsp baking soda
1 tsp baking powder
Nutrition:
Calories 320, Calories from Fat 180, Total Fat 20g, Saturated Fat 3.5g, Cholesterol 60mg, Sodium 650mg, Total Carbohydrate 26g, Dietary Fiber 5g, Sugars 7g and Protein 10g.
Dietary choice:
Vegetarian
Description:
Using corn flour and whole wheat flour, this healthier twist on a traditional breakfast is so delicious, you'll never want to use the old recipe again!
---
Source URL: https://wholegrainscouncil.org/recipes/multi-grain-corn-flour-waffles
Links
[1] https://wholegrainscouncil.org/grain/corn
[2] https://wholegrainscouncil.org/grain/wheat