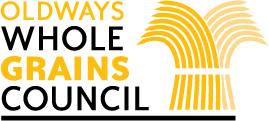 ---
Mixing:
Place warm water and sugar in large bowl; sprinkle yeast on top. Let stand for 5 minutes to proof.
In a separate bowl, combine flours and salt and mix well. Add melted butter to yeast mixture, followed by the flour mixture. Stir to combine and place on flat surface for kneading.
Shaping:
Knead for 5-8 minutes, until dough is elastic. Place in greased bowl, cover and let rise for 1 hour. Punch down dough and let rest for 5 minutes. Shape dough and place into a greased loaf pan. Cover and let rise for 1 hour, or until doubled.
Baking:
Bake at 350°F for 40-45 minutes. Allow to cool completely before cutting.
Ingredients:
1 cup warm water (110°F)
2 Tbsp butter, melted
2 Tbsp sugar
½ tsp. sea salt
1-½ cups hard white whole wheat flour
1 cup unbleached white flour
½ cup oat flour
2 tsp. active dry yeast
Yield:
1 loaf (12 slices)
Nutrition:
Calories: 140, Total Fat: 2.5g, Saturated Fat: 1.5g, Sodium: 95mg, Carbohydrate: 25g, Fiber: 2g, Total Sugars: 2g (Added Sugar: 2g), Protein: 4g
Dietary choice:
Vegetarian
Description:
If you're looking for a sandwich bread to stand up to your favorite fixings, look no further. From PB&J to BLTs, loaded with lettuce and tomato or layered in a club, the oat and wheat flours work together to give you the best tasting bread for any sandwich you can imagine.
---
Source URL: https://wholegrainscouncil.org/recipes/oat-y-licious-wheat-bread
Links
[1] https://wholegrainscouncil.org/grain/oats
[2] https://wholegrainscouncil.org/grain/wheat
[3] http://www.bobsredmill.com