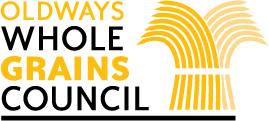 ---
Add the peanuts to the bowl of a high powered blender and blend until coarsely ground.
Place bread pieces into a medium mixing bowl and cover with 1 cup of the water. Use your hands to make sure each piece of bread gets covered in water, then gently squeeze any excess water from the bread pieces and add them to the blender.
Blend until the mixture is well combined, pausing the scrape down the sides, if needed. Add the olive oil and blend in the blender until it forms the consistency of a thick cream. Add the garlic cloves, salt, and vinegar to the blender and mix until combined. Pour in 2 cups of the ice water and blend, adding additional water to thin out if needed.
Transfer the soup to a covered storage container and refrigerate until ready to serve. If the soup is too thick, thin it out with more ice water. 
Garnish with a handful of grape halves before serving chilled.
Ingredients:
1 ¾ cups dry roasted unsalted peanuts
3 cups cubed or torn whole grain bread (crusts removed), preferably day-old
3 cups ice water, plus more if needed
½ cup olive oil
4 cloves garlic
1 teaspoon salt
¼ cup white wine vinegar
½ cup halved green grapes
Nutrition:
Calories: 350, Total Fat: 30g, Saturated Fat: 4.5g, Sodium: 330mg, Carbohydrate: 16g, Fiber: 3g, Total Sugar: 4g (Added Sugar: 0g), Protein: 8g
Author:
An Oldways recipe and photograph, created in Partnership with The Peanut Institute peanut-institute.org [2]
Course:
Soups & Appetizers
Dietary choice:
Vegetarian Vegan
Description:
Ajo blanco is a nutty, creamy chilled soup from the Andalusia region of Spain. This recipe is inspired by a technique that Nancy Harmon Jenkins demonstrated during the 1992 Oldways Symposium in Barcelona, Seville and Madrid. For a twist on the original, this version uses peanuts and rustic whole grain bread.
---
Source URL: https://wholegrainscouncil.org/recipes/peanut-ajo-blanco
Links
[1] https://wholegrainscouncil.org/grain/wheat
[2] https://peanut-institute.com/