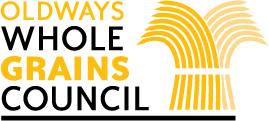 ---
To make the kibbeh, combine the onion, pumpkin puree and bulgur in a medium bowl. Add the seasoning and flour, mix, and chill in the refrigerator for at least one hour.
To make the stuffing, heat the oil in a heavy-bottomed saucepan and sauté the onion until brown and soft. Add the spinach and chickpeas, and sauté for several minutes. Turn off the heat, add the salt and pomegranate molasses, and set aside.
Preheat the oven to 425ºF.
Remove the kibbeh from the refrigerator and mix with a spoon. Add a tablespoon of water if necessary to soften enough to handle. Moisten your hands and form the mixture into egg-sized balls. With your index finger, make a hole on one end of the oval ball and spoon one tablespoon of filling inside. Pinch the end to seal.
Place the kibbeh on a lined baking sheet and bake for about 25 minutes, turning halfway through, until golden brown.
Ingredients:
Kibbeh:
1 onion, minced
1 15 ounce can pumpkin puree
1 ¼ cups fine bulgur
½ teaspoon salt
1 teaspoon allspice
1 teaspoon dried mint
½ cup flour (preferably whole wheat)
Stuffing:
2 tablespoons peanut or vegetable oil
1 onion, sliced
3 cups frozen chopped spinach
½ cup canned chickpeas, drained and rinsed
½ teaspoon salt
4 tablespoons pomegranate molasses
Nutrition:
Calories: 67, Total Fat: 2g, Saturated Fat: 0g, Sodium: 130mg, Carbohydrate: 13g, Fiber: 3g, Protein: 3g
Diet:
Mediterranean DietVegetarian & Vegan Diet
Course:
Soups & Appetizers
Dietary choice:
Vegetarian Vegan
Description:
Kibbeh are traditionally made with ground meat and fried in oil. This healthier, vegetarian recipe uses a chickpea and spinach filling and a delicious pumpkin and bulgur dough. The balls are also baked instead of fried. Enjoy them as an appetizer or mezze plate, with yogurt sauce and pita.
---
Source URL: https://wholegrainscouncil.org/recipes/pumpkin-kibbeh-balls
Links
[1] https://wholegrainscouncil.org/grain/bulgur
[2] https://wholegrainscouncil.org/grain/wheat
[3] http://www.alwadi-alakhdar.com/recipe-intl/mezze/pumpkin-kibbeh-balls/