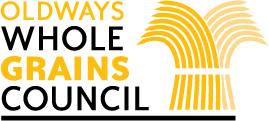 ---
Preheat oven to 400°F. Cut the acorn squashes in half lengthwise, then scoop out the seeds to form a bowl. Place the bowls in a large baking dish.
In a large mixing bowl, combine the salmon, yogurt, Parmigiano-Reggiano, and breadcrumbs.
Heat a medium skillet over medium-low heat, then warm the oil. Add the garlic and celery and cook for 3 minutes until they soften. Add the parsley and seafood seasoning and cook for another minute, stirring often. 
Add the cooked, seasoned celery mixture to the salmon mixture, and mix until combined. Stuff each squash bowl with equal amounts of the salmon filling.
Bake, covered with foil, for 1 hour. Then remove foil and continue baking for 10-15 more minutes, until squash is tender and the filling is browned.
Ingredients:
2 acorn squash
1 (15-ounce) can salmon
½ cup plain Greek yogurt
¼ cup freshly grated Parmigiano-Reggiano cheese
¼ cup whole grain breadcrumbs
2 teaspoons olive oil
4 cloves garlic, minced
2 stalks celery, chopped
1 teaspoon dried parsley
1 teaspoon seafood seasoning (such as Old Bay)
Nutrition:
Calories: 320, Total Fat: 9g, Saturated Fat: 2g, Carbohydrate: 29g, Fiber: 4g, Total Sugar: 1g, Added Sugars: 0g, Protein: 32g
Author:
An Oldways recipe, courtesy of Kelly Toups
Description:
This simple recipe requires very little chopping and makes great use of affordable pantry staples like canned salmon. 
Serving Size:
1 squash bowl
---
Source URL: https://wholegrainscouncil.org/recipes/salmon-stuffed-acorn-squash
Links
[1] https://wholegrainscouncil.org/grain/wheat