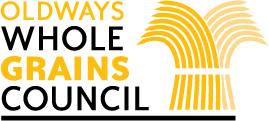 ---
Combine all pesto ingredients except oil in a food processor and pulse until well combined. Add the oil and continue mixing.
Spread pita with 2 tablespoons of the pesto, then fill with arugula and white beans and roll up into a wrap.
Ingredients:
Pesto (Makes 1 cup):
1 cup oil-packed sundried tomatoes (drained)
4 garlic cloves, peeled
½ cup fresh basil
¼ cup walnuts
1 teaspoon red pepper flakes
¼ cup olive oil
Wrap:
1 large whole wheat pita or tortilla
2 tablespoons sundried tomato pesto (recipe above)
⅓ cup white beans, mashed with a fork
⅓ cup arugula
Nutrition:
Calories: 380, Total Fat: 13g, Saturated Fat: 1.5g, Sodium: 670mg, Carbohydrate: 59g, Fiber: 5g, Sugar: 2g, Added Sugar: 0g, Protein: 14g
Author:
An Oldways Whole Grains Council recipe, courtesy of Kelly Toups
Dietary choice:
Vegetarian Vegan
Description:
Use the leftover pesto in pasta. For an added protein boost, add canned tuna or salmon.
---
Source URL: https://wholegrainscouncil.org/recipes/sundried-tomato-pesto-and-white-bean-wrap
Links
[1] https://wholegrainscouncil.org/grain/wheat