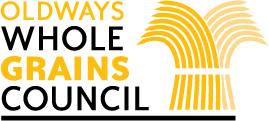 ---
Preheat the oven to 425°F. Pulse the walnuts in a food processor until they reach a breadcrumb-like consistentcy. If you don't have a food processor, you can also put them in zip top bag and roll a rolling pin or can over them until they are crushed.
In a small, shallow bowl, combine the crushed walnuts, whole wheat breadcrumbs, Parmigiano-Reggiano cheese, paprika, and salt, and stir until combined.
Take each chicken breast and brush each side with the beaten egg, then dip into the breadcrumb mixture until both sides of the chicken is fully coated. Repeat with remaining pieces of chicken.
Heat a large skillet over medium heat. Add the olive oil to coat the pan, then arrange the chicken in a single layer in the skillet so that no pieces overlap. (You may need to work in batches.) Cook for 2-3 minutes on each side, so that the crust turns a golden brown.
On a parchment lined baking sheet, arrange the browned chicken in a single layer. Bake for 10-15 minutes, until the chicken is cooked through, and a meat thermometer reaches 165°F when inserted in the thickest part of the chicken.
While the chicken is baking, heat a large saucepan over medium-low heat. Add the olive oil and garlic, then add the collards and tomatoes. Cook, tossing often with tongs, until greens are wilted, about 5 minutes. Add the salt and paprika. Serve the greens alongside the baked chicken.
Ingredients:
For the Chicken:
½ cup walnuts
½ cup whole wheat breadcrumbs
2 tablespoons freshly grated Parmigiano-Reggiano
½ teaspoon paprika
¼ teaspoon salt
1 ½ pounds thin-sliced boneless, skinless chicken breast (about 6 pieces)
1 egg, beaten
1 ½ tablespoons olive oil
For the Collard Greens:
2 teaspoons olive oil
2 cloves garlic, minced
2 bunches collard greens, stems removed and leaves chopped or torn into bite-sized pieces
1 pint cherry tomatoes, halved
½ teaspoon salt
1 teaspoon paprika
Nutrition:
Calories: 320, Total Fat: 17g, Saturated Fat: 2.5g, Sodium: 410mg, Carbohydrate: 12g, Fiber: 4g, Total Sugar: 2g (Added Sugar: 0g), Protein: 32g
Author:
An Oldways recipe, courtesy of Kelly Toups
Diet:
African Heritage Diet
Description:
This hearty, comfort-food dish is packed with both flavor and nutrition. We like seeking out "thin sliced" chicken breasts for this recipe because they cook quicker, but you can also slice your own or pound thicker pieces with a meat tenderizer. When fresh tomatoes aren't in season, simply substitute a can of (no-salt-added) diced tomatoes. 
---
Source URL: https://wholegrainscouncil.org/recipes/walnut-crusted-chicken-collard-greens-and-tomatoes
Links
[1] https://wholegrainscouncil.org/grain/wheat