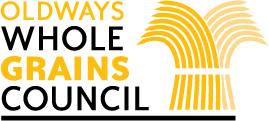 ---
Preheat oven to 400°F.  Grease a standard or mini muffin pan and set aside.
Mix together the cornmeal, whole wheat pastry flour, baking powder, sugar and salt.  Add the milk, egg and oil and blend until smooth, careful not to over mix.  
Spoon batter into the muffin tins about ¾ full.  Bake for about 20 minutes for the standard size and 12 minutes for the mini muffins.  When done, tops of the muffins should spring back when tapped.
Ingredients:
1 ½ cups medium grind whole grain cornmeal  
1 cup whole wheat pastry flour  
1 Tbsp baking powder  
2 Tbsp evaporated cane juice  
½ tsp. sea salt  
1 egg, lightly beaten  
1 cup milk  
¼ cup vegetable oil 
Yield:
12 standard muffins, or 24 mini muffins
Nutrition:
Calories: 180, Total Fat: 6g, Saturated Fat: 0.5g, Sodium: 210mg, Carbohydrate: 27g, Fiber: 3g, Total Sugar: 3g (Added Sugar: 2g), Protein: 4g
Dietary choice:
Vegetarian
Description:
Tasty corn muffins are always crowd pleasers, and these muffins have everything you could want. Amazing corn taste, whole grain goodness, and muffins are a perfect on-the-go snack for busy days.
Serving Size:
1 standard muffin
---
Source URL: https://wholegrainscouncil.org/recipes/whole-grain-corn-muffins
Links
[1] https://wholegrainscouncil.org/grain/corn
[2] https://wholegrainscouncil.org/grain/wheat
[3] http://www.bobsredmill.com/