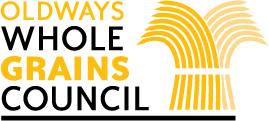 ---
Bring a large pot of salted water to boil.
Sauté garlic in olive oil in a large skillet until garlic turns slightly yellow.
Add cauliflower florets to the skillet and brown well.
Add cherry tomatoes and sauté for 5 minutes additional minutes.
Meanwhile, cook whole grain medium shells according to the package directions.
Add white wine to the skillet and continue cooking until the liquid is reduced by three-quarters.
Drain pasta, reserving I cup of the pasta cooking liquid. Add pasta and liquid to the skillet and toss well. Continue cooking until the sauce is thick and saucy.
Season with salt and pepper. Top with grated cheese and fresh parsley.
Ingredients:
1 (16 oz) box whole grain medium shells
2 Tbsp olive oil
1 clove garlic, chopped
1 cup cauliflower florets
1 pint cherry tomatoes, halved
½ cup white wine
½ cup Parmigiano-Reggiano cheese, freshly grated
1 Tbsp fresh parsley, chopped
Nutrition:
Calories: 350, Total Fat: 10 g, (Saturated Fat: 2 g), Sodium: 130 mg, Carbohydrate: 52 g, Fiber: 7 g, Protein: 14 g.
Author:
Recipe and photo courtesy of Barilla. For more great whole grain pasta recipes, be sure to visit the Barilla homepage [2]!
Dietary choice:
Vegetarian
Description:
Scrumptious shells meet delicious vegetables for a dish that's tasty and nutritious.
---
Source URL: https://wholegrainscouncil.org/recipes/whole-grain-medium-shells-roasted-cauliflower-and-cherry-tomatoes
Links
[1] https://wholegrainscouncil.org/grain/wheat
[2] http://www.barillaus.com/