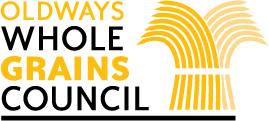 ---
Bring a large pot of water to a boil.
Heat olive oil in a medium skillet. Add garlic and saute for 2 minutes. 
Season zucchini with sea salt. Add zucchini to the skillet and saute for an additional 2 minutes. 
Add cherry tomatoes and saute until skins are slightly blistered and the tomatoes are heated through, about 2 minutes. 
Cook pasta according to package directions. 
Drain pasta, add to the skillet, and toss with basil and cheese. 
Ingredients:
4 tablespoons extra virgin olive oil
1 clove garlic, chopped
4 small zucchinis, diced
2 cups cherry tomatoes
1 box whole grain rotini
4 leaves fresh basil, cut into strips
½ cup Parmigiano-Reggiano cheese, freshly grated
Nutrition:
Calories: 260, Total Fat: 10g, Saturated Fat: 2g, Sodium: 100mg, Carbohydrate: 39g, Total Sugar: 4g, Added Sugar 0g, Fiber: 5g, Protein: 9g
Author:
Recipe and photo courtesy of Barilla [2].
Dietary choice:
Vegetarian
Description:
Looking for a quick and easy weeknight dinner option? This classic pasta dish is just that. 
---
Source URL: https://wholegrainscouncil.org/recipes/whole-grain-rotini-zucchini-and-parmigiano-cheese
Links
[1] https://wholegrainscouncil.org/grain/wheat
[2] https://www.barilla.com/en-us