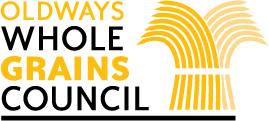 ---
In a large mixing bowl, lightly beat the eggs. Add the yogurt, water, oil, syrup and vanilla. Mix until blended.
Add the remaining dry ingredients to the egg mixture and mix until blended.
Follow the waffle iron instructions for cooking. Adjust the consistency of the batter by adding more water or flour as needed.
Serve with butter and maple syrup.
Ingredients:
2 large eggs
¼ cup yogurt
1 ¼ cups water
3 tablespoons coconut oil
¼ cup maple syrup (plus more for on top)
1 tablespoon vanilla extract
1 ¼ cups sprouted whole wheat flour
½ cup coconut flour
½ teaspoon sea salt
1 teaspoon baking powder
4 tablespoons dried, shredded coconut
Nutrition:
Calories: 420, Total Fat: 19g, Saturated Fat: 16g, Sodium: 490mg, Carbohydrate: 51g, Fiber: 10g, Total Sugars: 15g (Added Sugar: 12g), Protein: 12g
Diet:
Vegetarian & Vegan Diet
Dietary choice:
Vegetarian
Description:
The delicious coconut taste makes these waffles something special.
---
Source URL: https://wholegrainscouncil.org/recipes/sprouted-coconut-waffles
Links
[1] https://wholegrainscouncil.org/grain/sprouted-grains
[2] https://wholegrainscouncil.org/grain/wheat
[3] http://www.amazon.com/exec/obidos/ASIN/0967984335/oldwayspreservat/103-1446448-4127826
[4] http://www.essentialeating.com